Diagnosing patients with persistent reflux symptoms such as cough, heartburn, regurgitation and chest pain is often difficult using traditional pH monitoring.
The ZepHr® Total Reflux Monitoring System measures both pH and impedance giving reflux monitoring sensitivity approaching 90%1.  We call this unprecedented breakthrough 'Total Reflux Monitoring', because it delivers all the information you need for a precise, accurate assessment of acid and non-acid reflux as well as the correlation between reflux and symptoms.
ACG Practice Guidelines for Diagnosis and Management of GERD²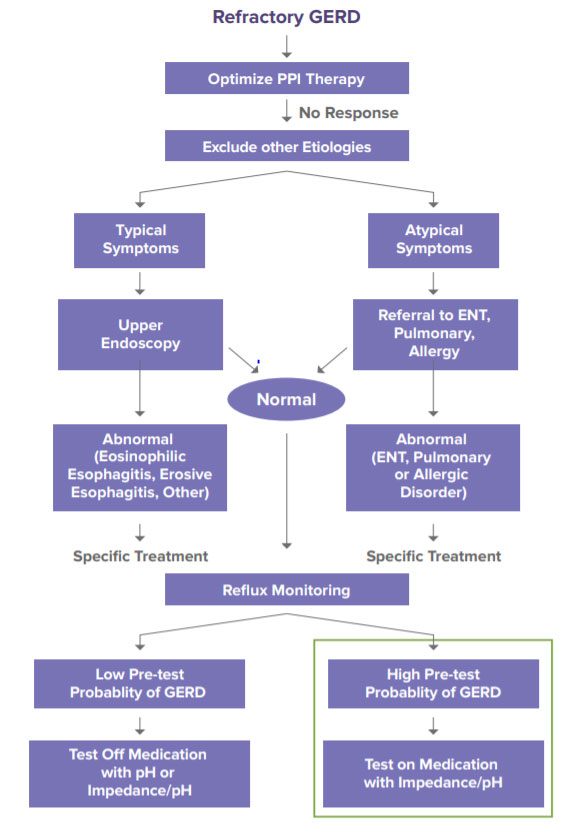 Algorithm for the Evaluation of Refractory Gastroesophageal Reflux Disease (GERD), ENT (Ear, Nose and Throat, PPI (Proton Pump Inhibitor)2
ZepHr® Impedance/pH Recorder – Small and Mighty GI Diagnostics
Small size and weight
Upright and recumbent indicators for easy viewing, easy interface
SD card for quick, effortless data download
Only needs to AA batteries and includes a cleanable carrying case
ComforTEC® Z/pH Probes – A Perfect Fit for Every Clinical Application
Enhanced patient comfort
Optimal ease-of-use
Widest range of standard configurations to meet your clinical need
Small diameter for easy insertion
Made from specially formulated materials that soften in response to body temperature
High-quality, single use
100% guaranteed performance
A variety of oesophageal lengths to accommodate any size patient
Single brand LPR probes with both distal and proximal pH and impedance sensors to identify and characterize acid and non-acid LPR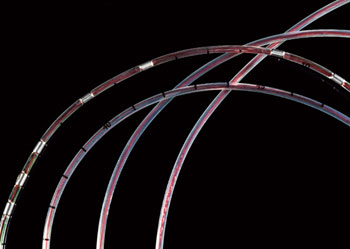 Zvu® Advanced GI Diagnostic Software for Total Reflux Diagnostics
Convenient automated analysis with AutoSCAN
Simplified controls – easy transition between contour and conventional views, including impedance
References
Mainie I, Tutuian R, Shay S, et al. Acid and non-acid reflux in patients with persistent symptoms despite acid suppressive therapy: a multicentre study using combined ambulatory impedance-pH monitoring. Gut 2006;55:1398–1402.
Philip O. Katz, Lauren B. Gerson and Marcelo F. Vela, Guidelines for the Diagnosis and Management of Gastroesophageal Reflux Disease. Am J Gastroenterol advance online publication, February 19, 2013; doi:10.1038/ajg.2012.444.