In one simple swallow test, the inSIGHT Ultima System with Zvu® Advanced GI Diagnostic Software accurately assesses oesophageal function by combining bolus transit dynamics with muscular activity.
Bolus transit may be the single most  important parameter for assessing  dysphagia and qualifying patients prior to anti-reflux surgery … information that cannot be gained with manometry alone.
Using impedance and manometry together clarifies which patients with manometric abnormalities may have oesophageal function disorders.
Chicago Classification 3.0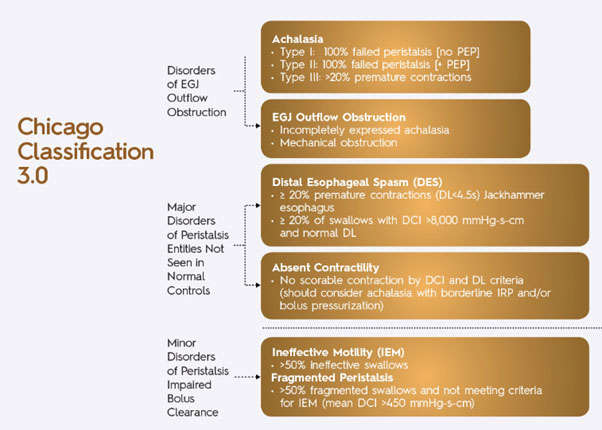 Zvu® Advanced GI Diagnostic Software – Vividly Smart, Powerfully Simple
Designed to enhance your experience with comprehensive, versatile, insightful real-time metrics at your fingertips. Visually stunning, pressure and impedance data with simplified control to customer views, colour palettes and report templates.
Dynamic real-time metrics with automated Chicago 3.0 and CLT (conventional line tracing) data
Simplified controls allowing easy transition between views, including impedance view
User-defined protocols for convenient, efficient workflow
Customisable views with flexible colour palettes, simple slider-bar and opacity controls
Collaborative dashboard enabling practitioners to share on-screen notes
Intuitive interface which minimises staff training